Jessica & Zachary
Jessica and Zach hung in the same circle of friends. They started dating after several of their mutual friends began suggesting to one or the other that they would make a "nice couple". Shy and reserved, they have much in common, especially their love of God. Everyone can see that Zach and Jessica are a match made in heaven. It was a beautiful fall day in Albuquerque, New Mexico. The couple prepared at Tanoan Country Club, tucked away in the foothills of the majestic Sandia Mountains...
Zach and his groomsmen shared a a moment of camaraderie with a shot of bourbon. Zach was so happy to finally be just minutes away from saying his personally written vows to the woman he loves...
The couple decided to see each other before the ceremony, which created lots of time for wedding photos…here Zach is thrilled to see his bride to be for the first time on their wedding day. Jessica and Zach read their vows to each other in private and seal it with a kiss...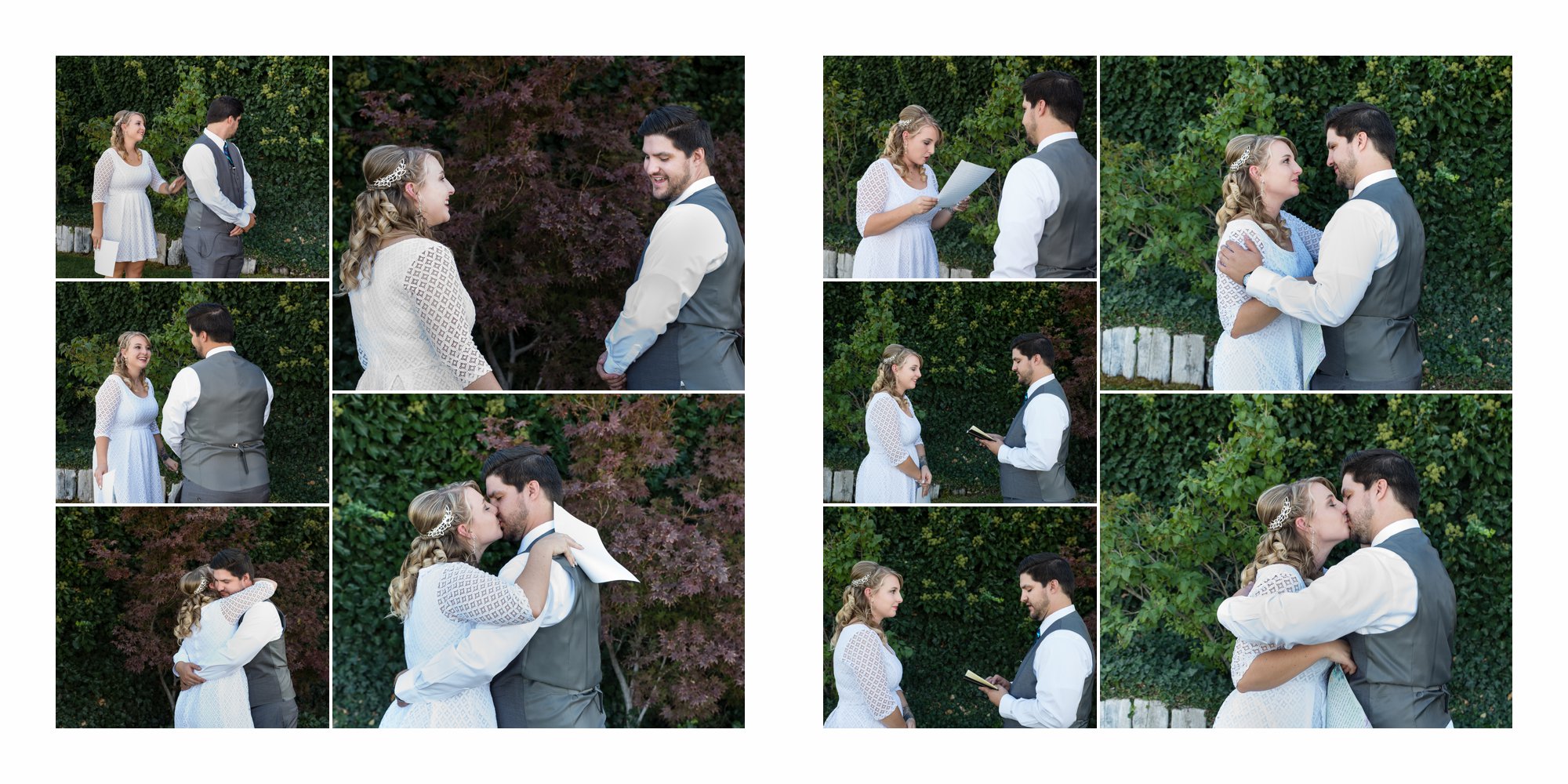 Zach's dad, a Chief Master Sergeant in the U.S. Air Force, presented his son with a challenge coin, a military custom used to commemorate a momentous occasion. Meanwhile, Jessica's bridesmaids pamper and fuss over her as they help her get into her wedding gown and make final preparations for the ceremony.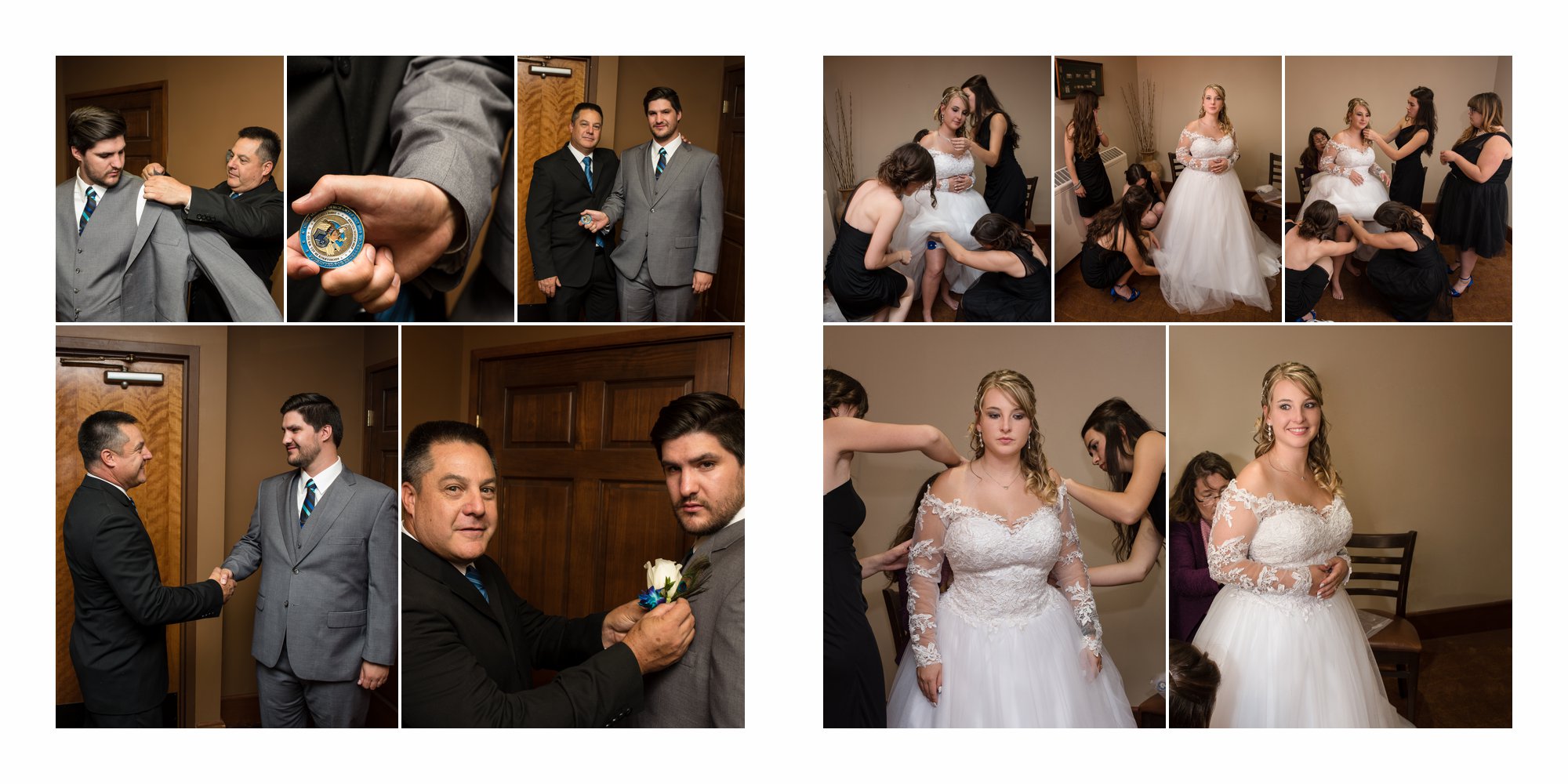 The ceremony was held on a large patio overlooking Tanoan Golf Course, with the Sandia Mountains in the background. The loving couple exchanged rings, along with the traditional vows and a unity sand pouring ceremony to symbolize the blending of their two lives.
After the nuptials, the traditional festivities ensued. The wedding's peacock theme was in full display as the lovebirds cut their cake. They shared a kiss during the first dance. Jessica danced with her father while Zach danced with his mother.
After a night of dancing and partying, Jessica changed dresses and the couple had a sparkler send off: Their friends and family lined up along the driveway with sparklers and cheered the happy couple on to a life of marital bliss!